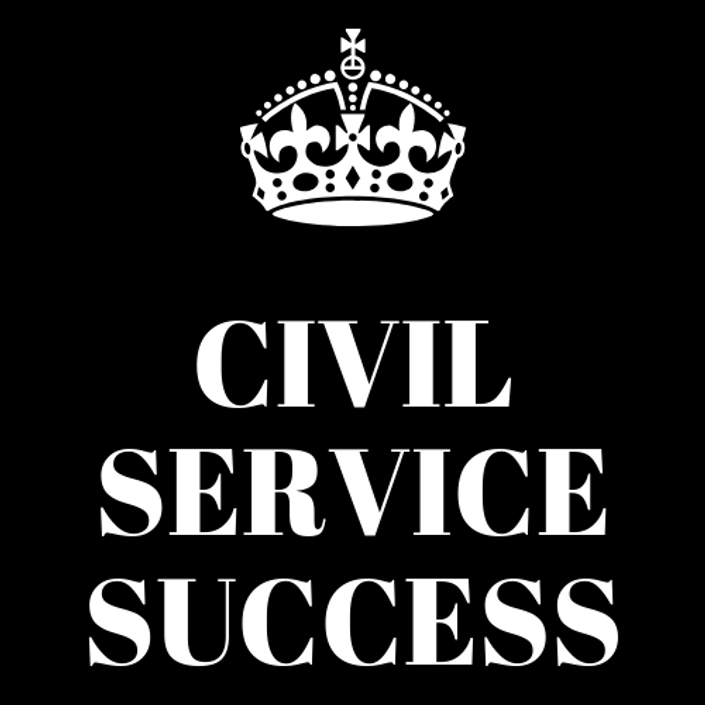 Civil Service Success
Learn how to get employment and promotion within the Civil Service
Watch Promo
Imagine You thriving in a Rewarding, Fulfilling, Secure Job with Great Benefits at a time when it is more Valuable than ever?


Civil Service Success will get you that Dream Job!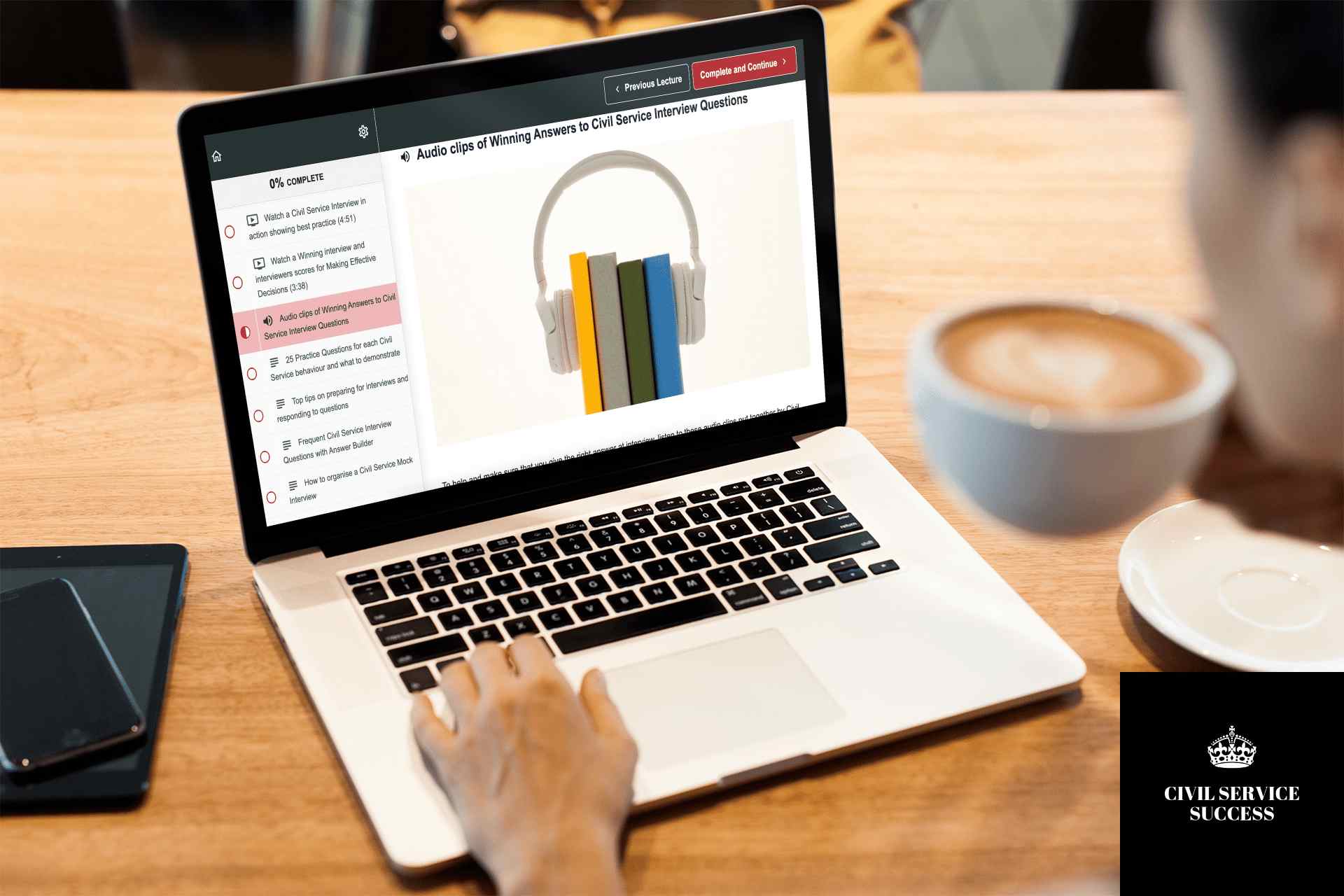 The team at Civil Service Success have witnessed time and time again individuals fail to succeed at Interview or even at application due to not having the knowledge of what to write and say in their Civil Service behaviour examples.
When we were working in Civil Service Recruitment sifting 1000s of applications for Civil Service jobs, we consistently encountered the same errors and misconceptions regarding what the Civil Service is looking for in applications. This also held true for the few who managed to reach the interview stage without well-developed Civil Service behaviour examples.
The problem for applicants is made compounded due to the intense competition for these secure, rewarding, and stable positions with a staggering 97% of applications not even making it to Interview.
Motivated by these observations, we decided to share the valuable information that we know works for winning Civil Service Jobs. What's needed is a course that provides the winning answers, so you have the best knowledge of what works for Civil Service behaviour competency questions and are fully prepared for success at application and at your Civil Service job interview.
This course is effective and works because we have used this knowledge ourselves to work for many government departments and have many years of experience and expertise in Civil Service recruitment.
We at Civil Service Success have sifted through literally 1000s of applications and possess a deep understanding of the behaviours and competencies the public sector seeks when recruiting. We completely understand all the Civil Service behaviours and exactly what the Civil Service is looking for in the new Success profiles framework for strengths and competency-based Civil Service interview questions.
And if your application requires a personal statement we have you covered here also, with an expert guide along with multiple Winning examples from Civil Service recruiters.
This course covers everything you need: How the Civil Service recruits, Your Application, Personal Statements, Civil Service Online Tests, All the Civil Service Behaviours, Competency question answers and how to prepare and what to expect at your Civil Service interview and much, much more!
We have also successfully coached people 1-1 for their Interviews at all levels from those unemployed, graduates starting out, to senior executives. This Course Is Suited To Everyone! And For All Civil Service Grades to start your career in the Civil Service!
The Civil Service Success course is the easiest and fastest proven path for you to succeed in your applications and Interviews!

Who This Course Is For: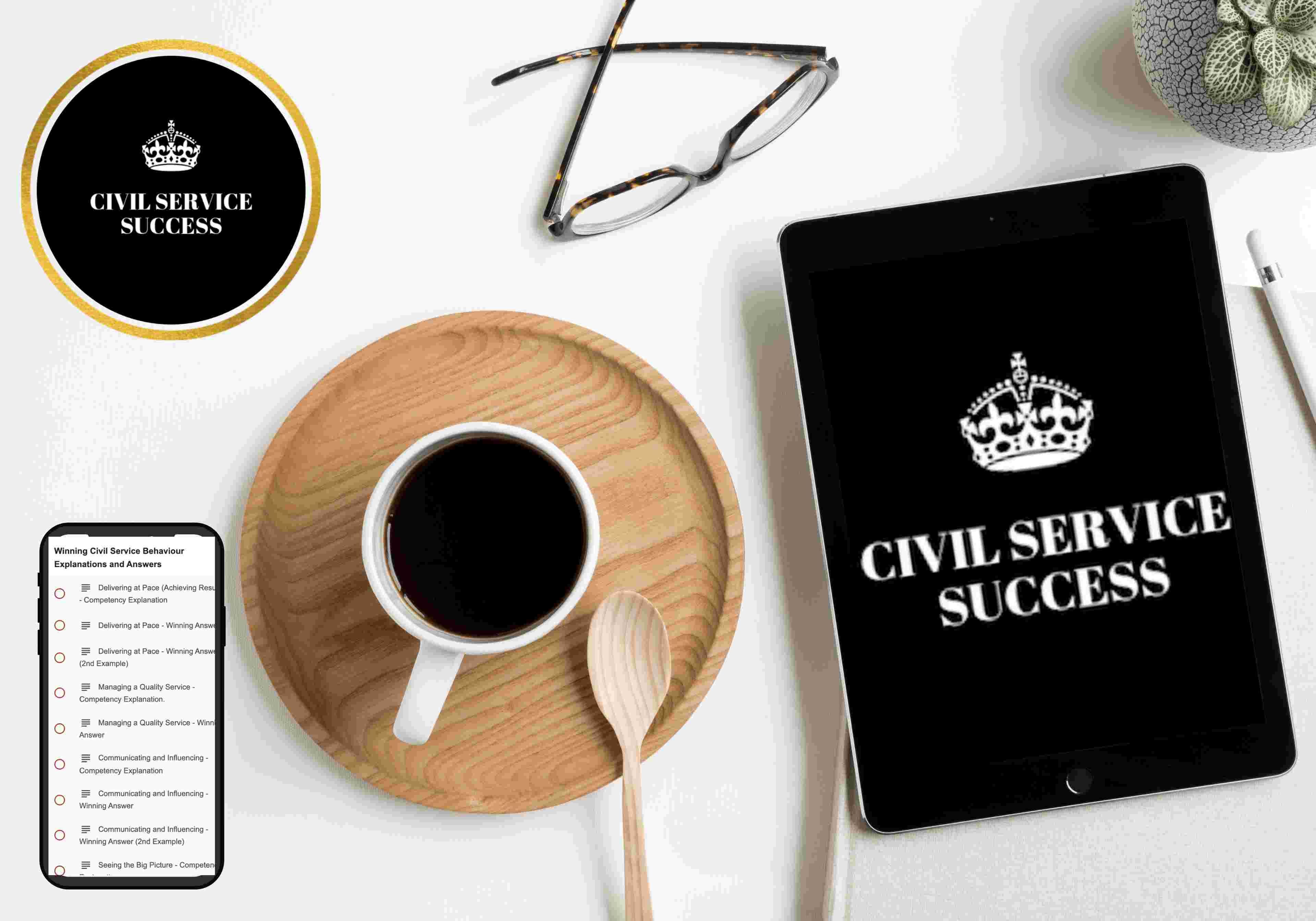 ✅Knowing what the Civil Service is looking for in candidates based on experts who have years of experience working in Civil Service Recruitment
✅Having full access to all the winning Civil Service behaviour examples for your application and interview
✅Learning the exact winning formula you must use that the Civil Service is looking for in applications and interviews
✅Learning how to make an excellent first and lasting impression and knowing exactly what to do before and during your interview to get the job
✅Having the unknown tips and tricks that will give you the key advantage over the high competition
✅Wanting a tailored course specifically for winning jobs with the Civil Service suitable for all grades including AO,EO,HEO,SEO,G7/6!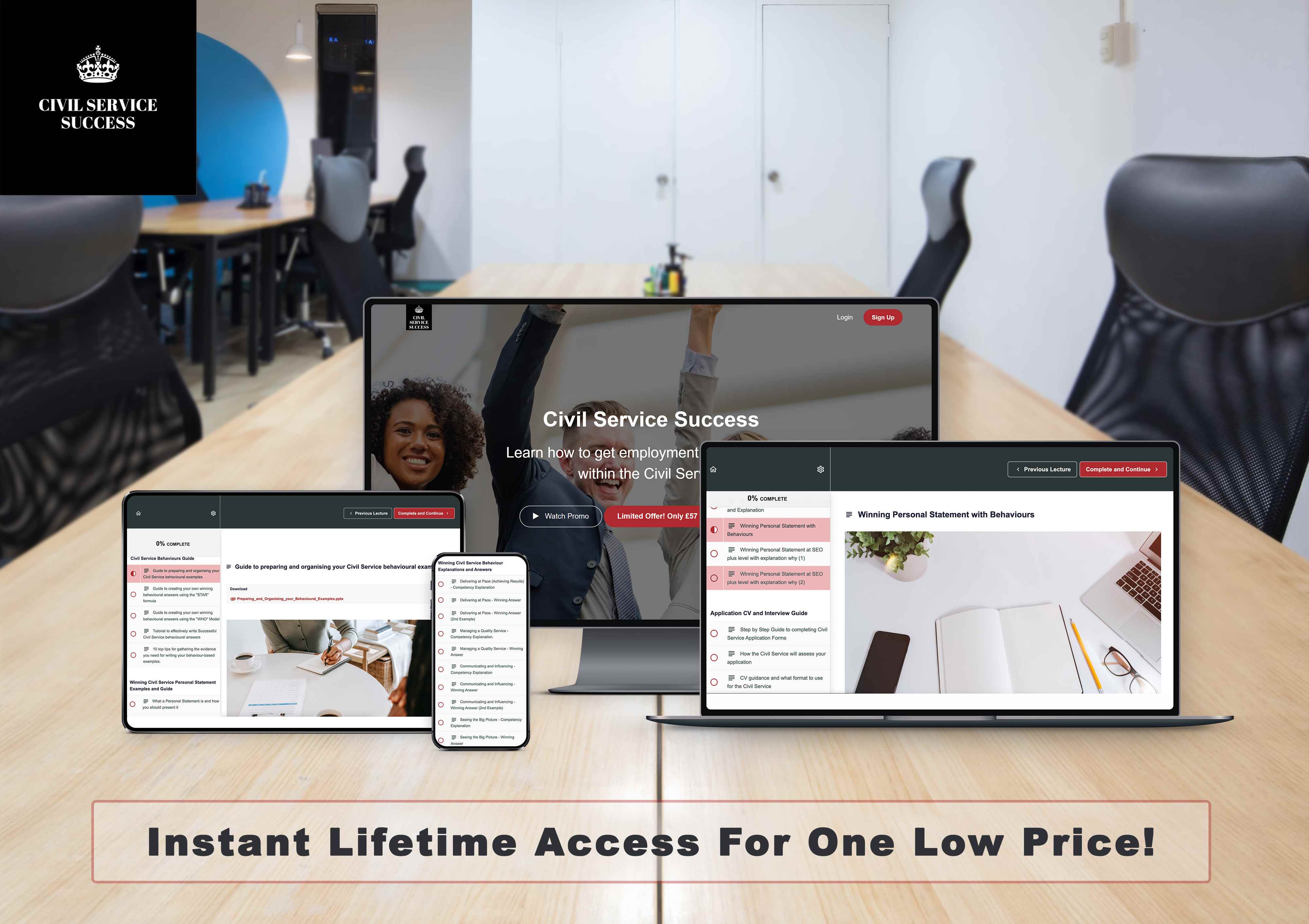 Application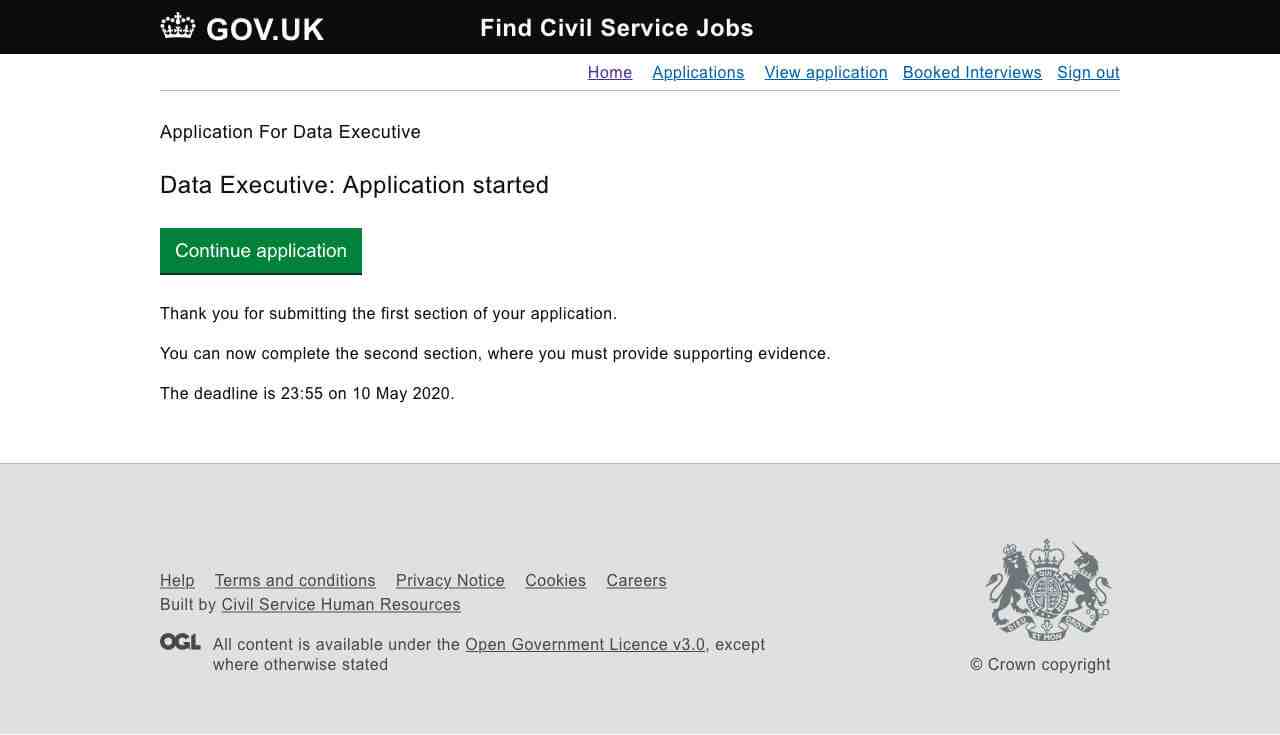 Know exactly what to do to succeed in your application.

You will rapidly and easily learn how to write and structure successful winning Civil Service behaviours and answers with the key words the Civil Service is looking for. Armed with this invaluable knowledge in the course guide you will be in the best position to get through the competitive application stage and getting you that much-wanted interview opportunity you desire.
Interview
You will have the valuable insider knowledge to succeed at interview!
What behaviours the Civil Service is looking for and how to successfully answer Civil Service interview questions are all covered in detail. Armed with this information, when you get to Interview you will be well-prepared knowing what questions to expect from experts who have been the interviewers deciding who gets employed in the Civil Service.

Get The Job!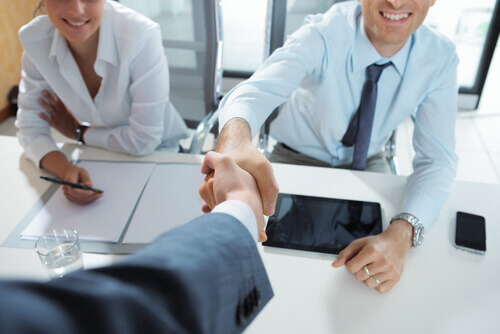 Seize this opportunity to enroll now and become 100% equipped to secure the job you desire!

The Civil Service Success course stands unrivaled offering exclusive access to time-tested winning answers and expert explanations for all Civil Service behaviors courtesy of our seasoned professionals with extensive Civil Service Recruitment experience. By signing up today, you open the doors to a genuinely fulfilling and financially secure career.

Don't delay any longer—take the first step towards your future success!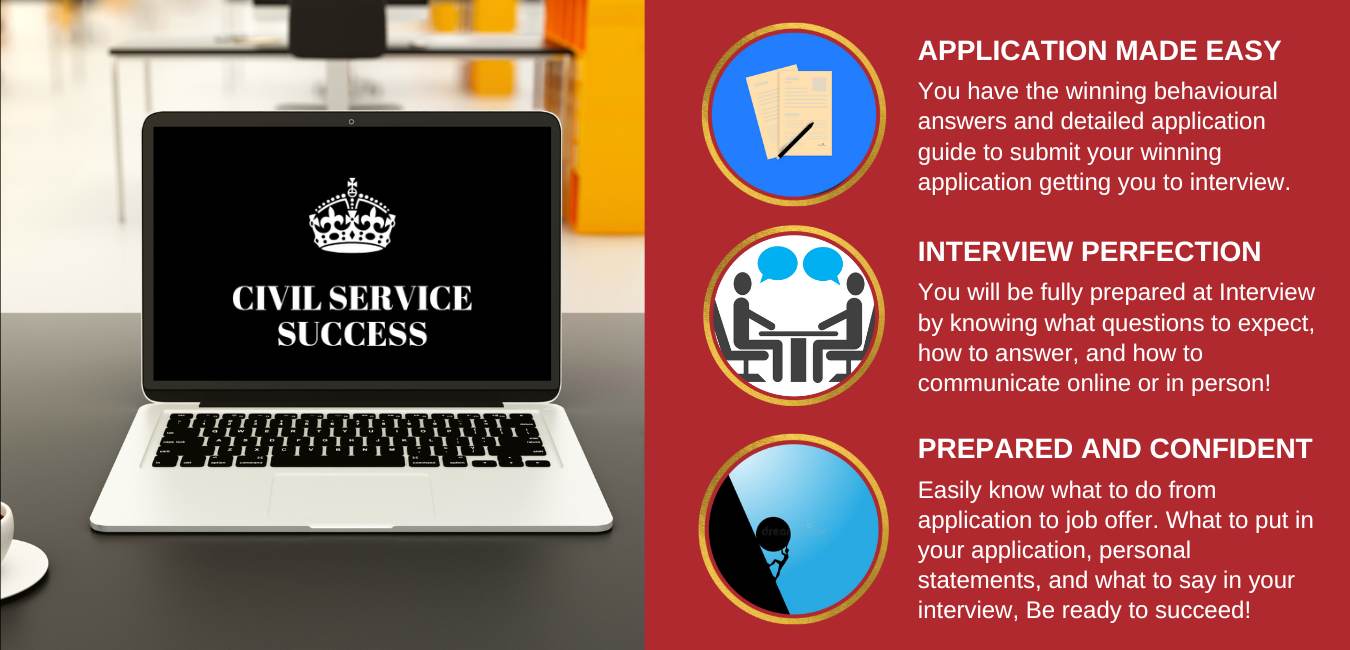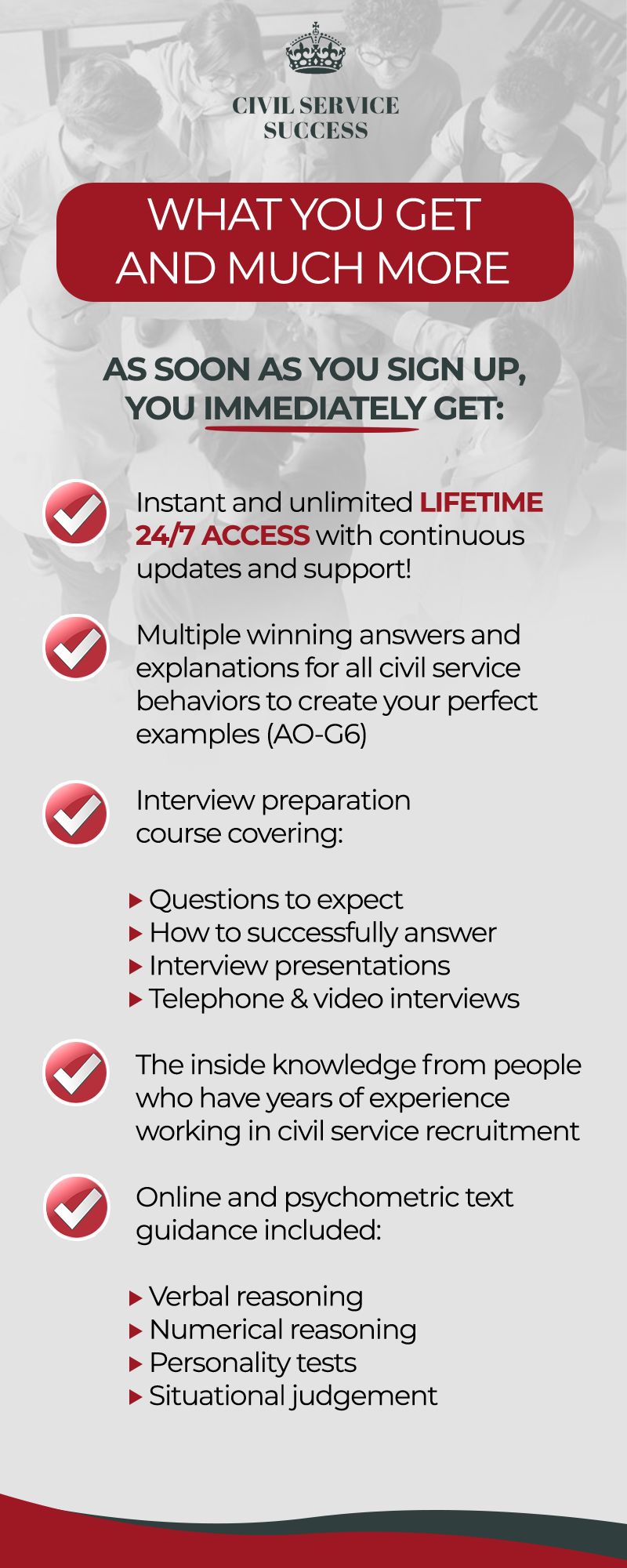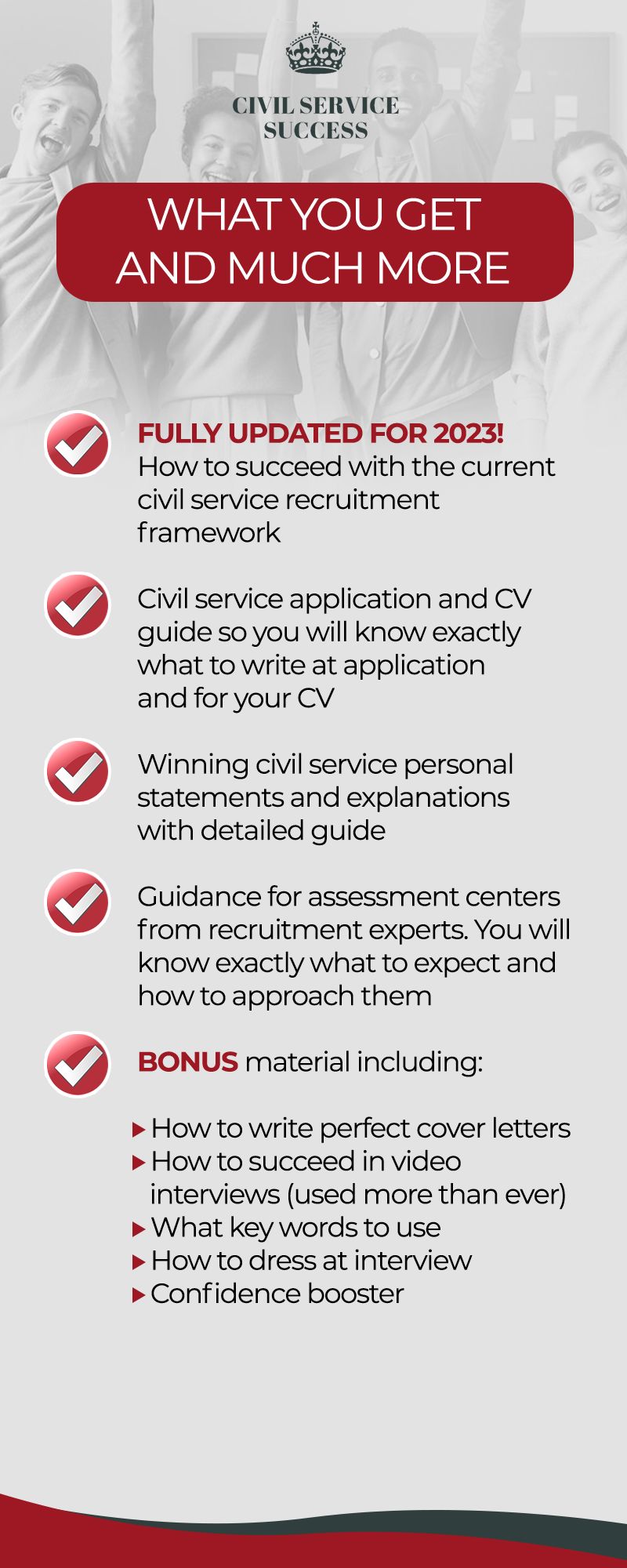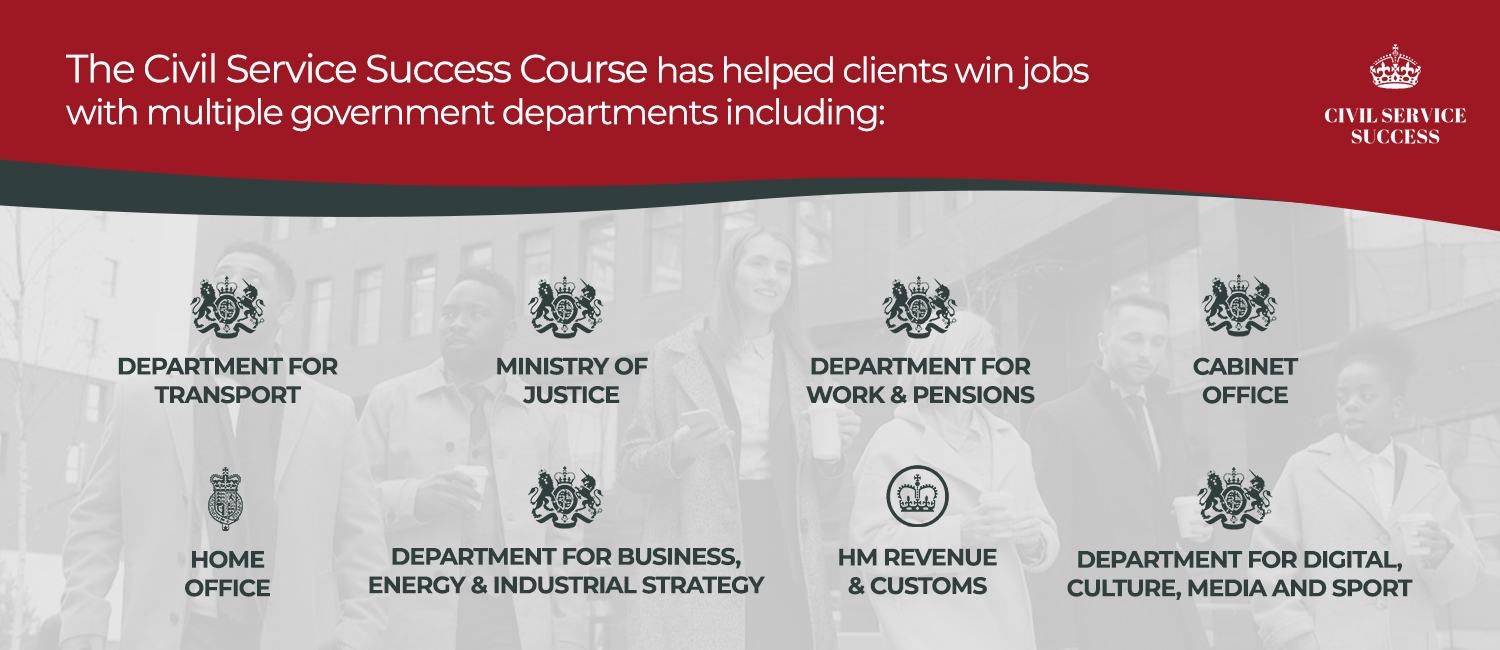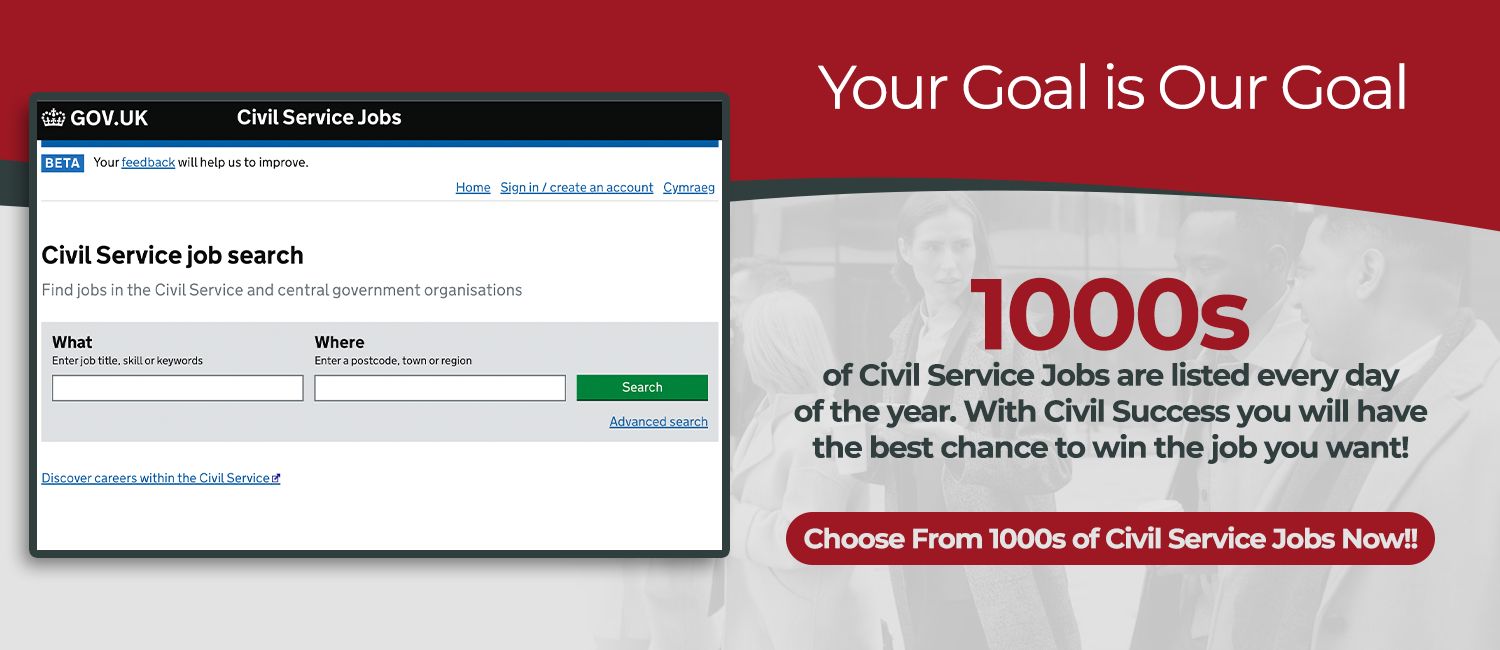 Your Instructor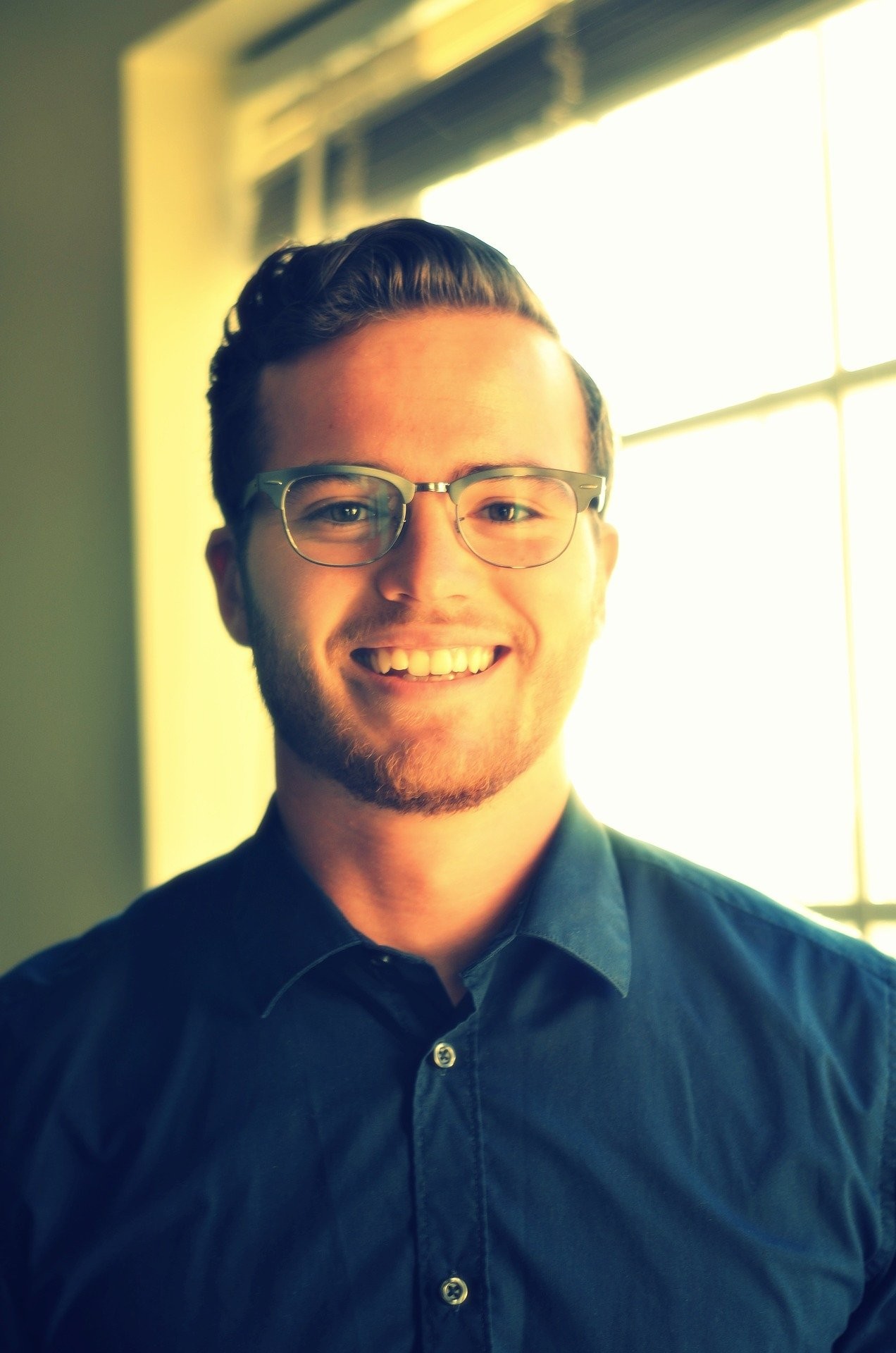 Welcome to Civil Service Success!
I'm Adam and have over 15 year's experience working in the Civil Service for 6 different Government Departments Including the Prime Minister's Office, Cabinet Office, Foreign and Commonwealth Office, and Department for Work and Pensions. I'm providing this course because I have personally helped 100s of applicants Successfully win jobs offers via 1-1 Civil service interview and application training and have a passion for helping people succeed.
It is my personal mission to empower and help many more people succeed in their applications so launched Civil Service Success which has gone on to help thousands of job seekers transform the way they apply and win the Civil Service jobs they want. Drawing on my extensive experience, I know exactly what the Civil Service is looking for in their recruitment process having worked as a qualified HR professional managing these Civil Service recruitment processes myself for 1000s of public sector applicants for multiple departments and all grades over the years. If you are ready to transform and get results this course is for you.
Because of this experience, I know exactly what makes the difference between a successful and unsuccessful application. Put simply, what works and what doesn't.

Let Civil Service Success be your trusted companion on the path to success and start your journey towards a rewarding Civil Service Career in 2023!

Together, we will transform your approach and achieve remarkable results.

A Frost - Founder of Civil Service Success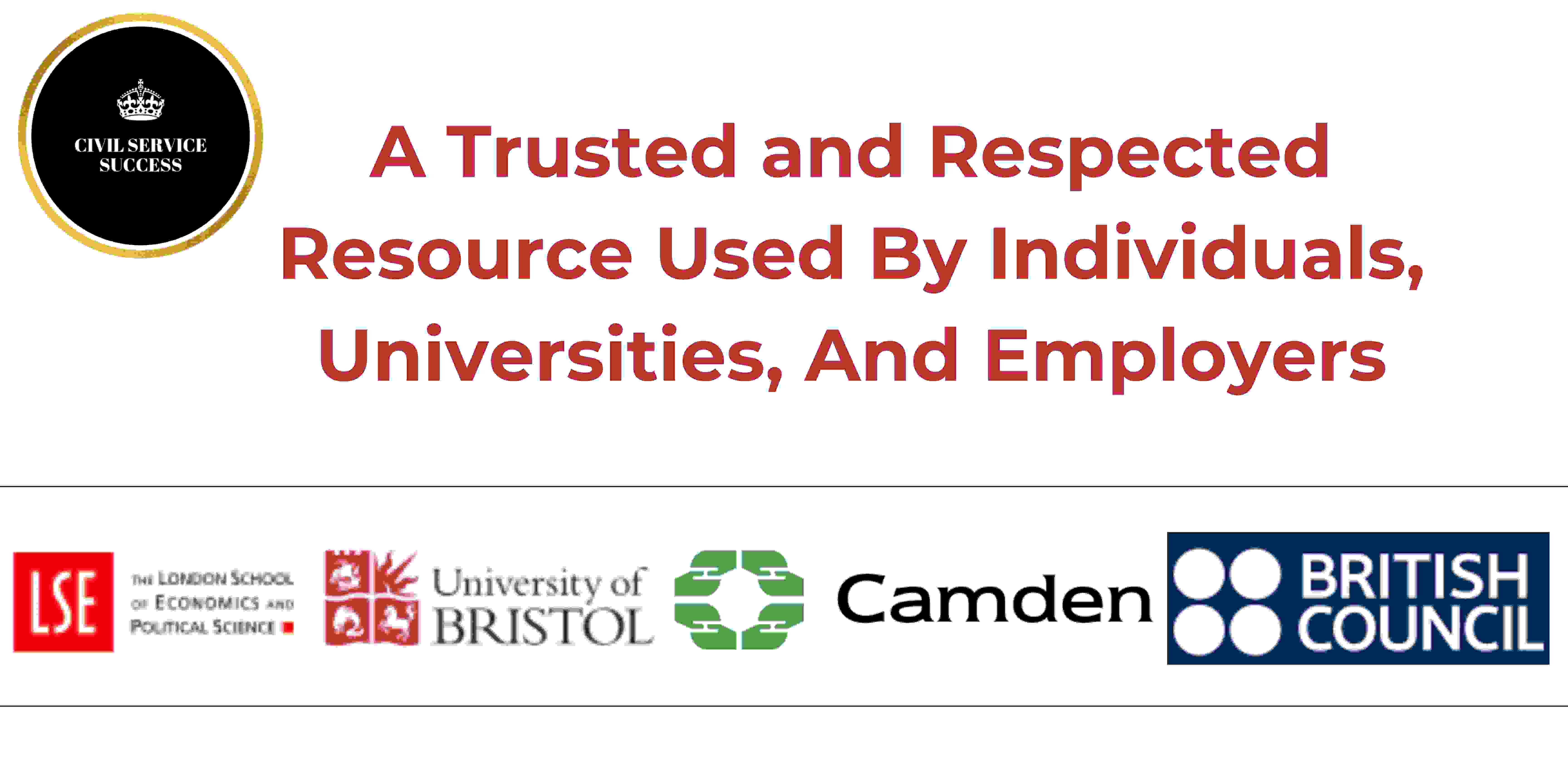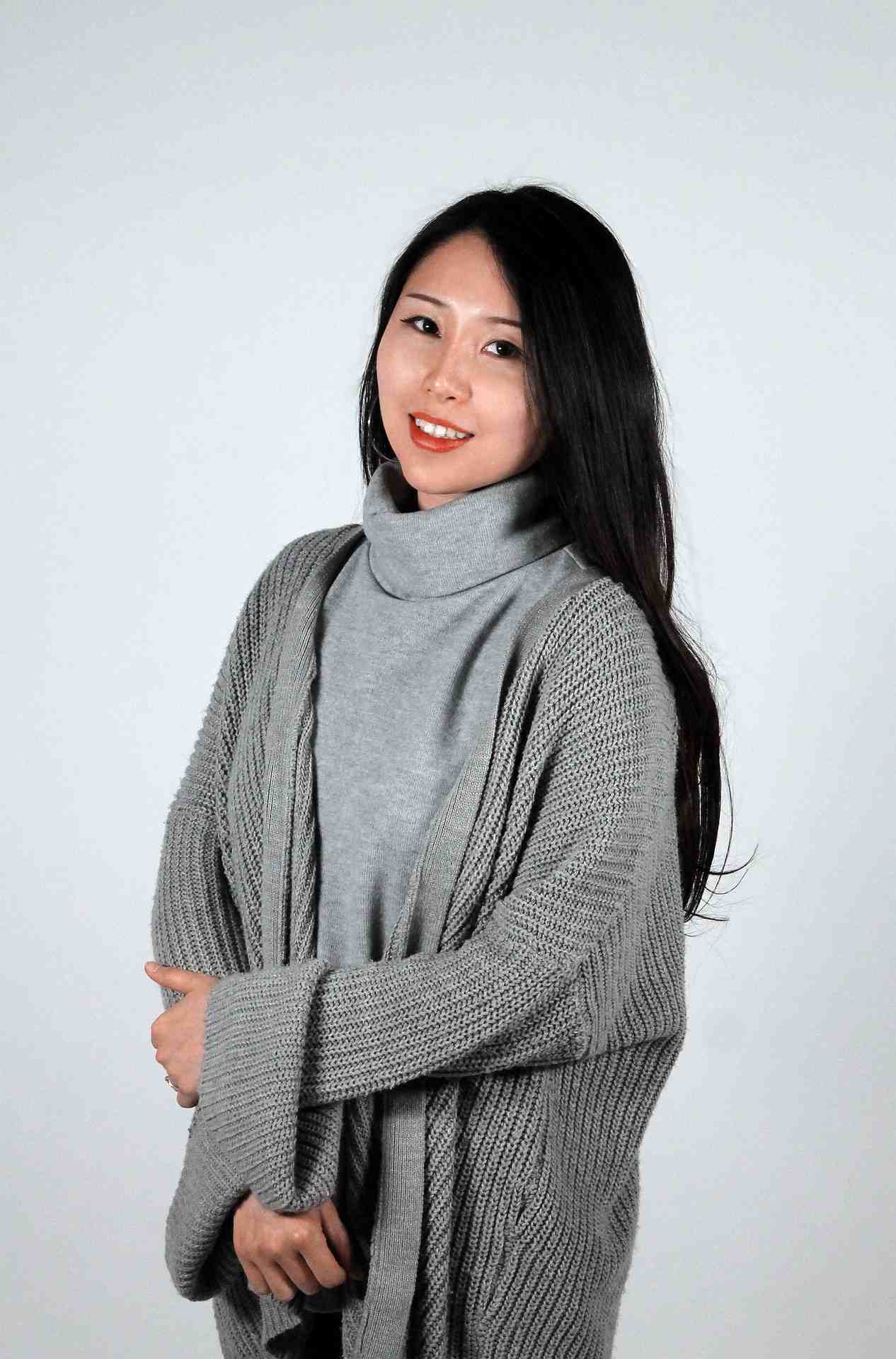 In only two weeks after signing up with Civil Service Success, I had three interviews which ended up with a permanent full-time job offer. Because of Civil Service Success, I knew exactly what to put for competency questions in application and got the positive outcome I wanted. Thank You!
Chara Arya, London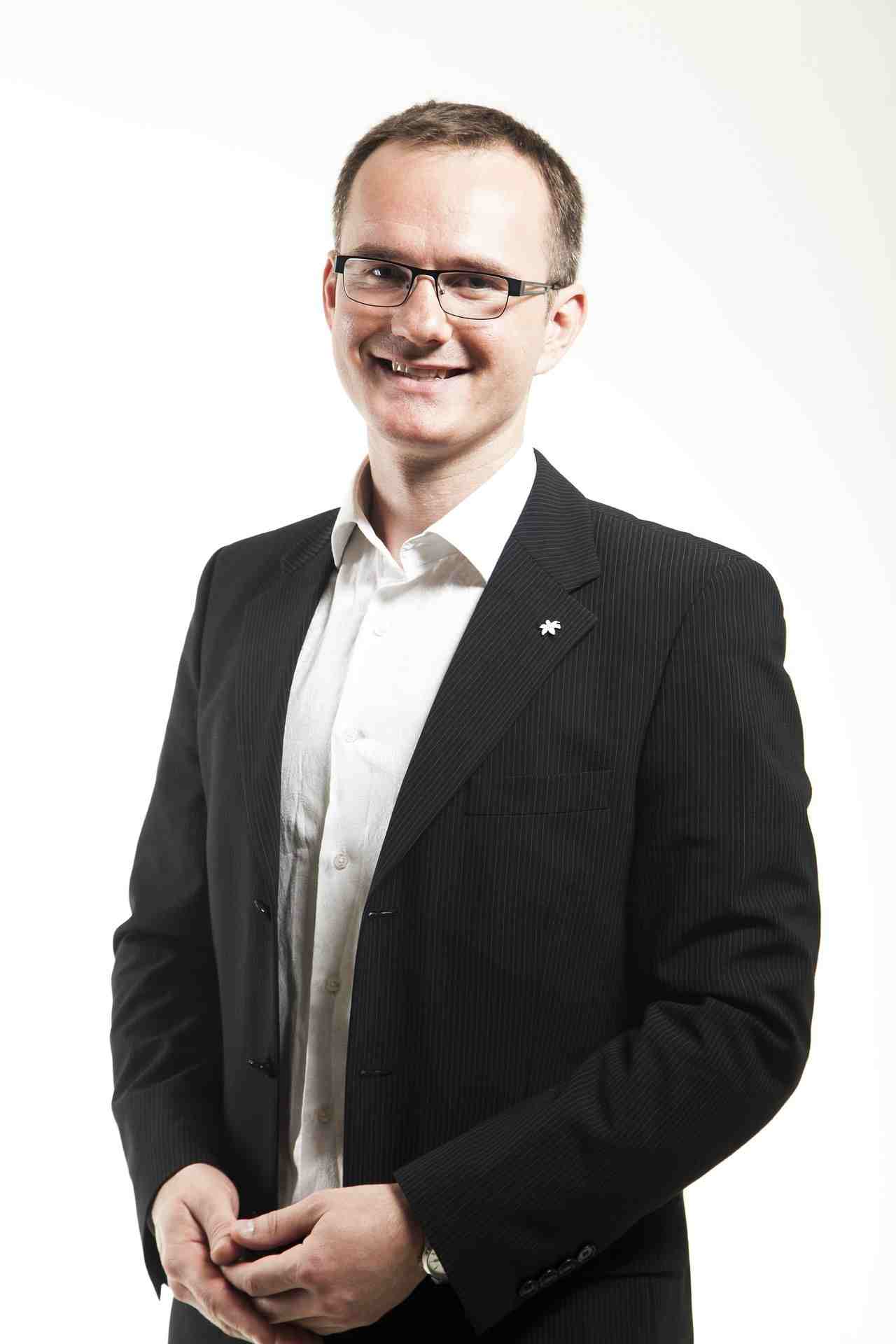 Civil Service Success has shown me where I was going wrong, and the course is great. I was frustrated applying for Civil Service Jobs and getting nowhere. After many failed applications and interviews, signing up made all the difference by knowing exactly what to say. I now finally have an offer at the department I always wanted to work for!
Ethan Mitchel, Manchester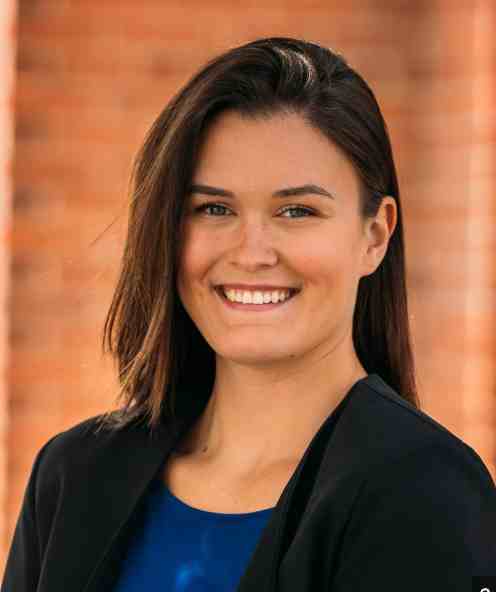 Helped me quickly get interviews for policy roles (which I wasn't getting before) and soon after a job at the Cabinet Office. This was amazing as was my preferred department. I have been working in the Civil Service ever since. Really impressed with the course and I'll use it again when the right promotion opportunity comes. Amazing Value!
Joanne Payen, London
Frequently Asked Questions
When does the course start and finish?
The course starts now and never ends! It is a completely self-paced online course - you decide when you start and when you finish. New content is being added and updated continuously offering lifetime value.
How long do I have access to the course?
How does lifetime access sound? After enrolling, you have unlimited access to this course for as long as you like - across any and all devices you own. Also, new content is being added and updated all the time adding more value!
What if I am unhappy with the course?
We would never want you to be unhappy! If you are unsatisfied with your purchase, contact us in the first week and we will give you a full refund.
I have an interview in just 24 hours - Will the course help?
Yes it will! The Civil Service Success course is structured in such a way that you can immediately go to the behavioural answers and explanations relevant to your specific interview and be immediately better prepared! And remember with the Lifetime access you'll be ready for future applications, interviews and promotions.
Is the course up to date?
Yes! It's up to date right up to 2023 covering in detail the Success Profiles recruitment framework used across the UK Civil Service. And remember we constantly make updates to ensure it always will be during your lifetime access!
Who has created Civil Service Success?
A team of Civil Service recruitment professionals who have a combined 76 years experience working in the Civil Service for over 10 Government Departments! These include HR, Policy, Operational, Finance, Administration, Project Management, I.T and Procurement roles.
I have a specific question to ask
No problem, for any queries or assistance, just use our instant chat messenger in the bottom right-hand corner and we will get back to you.