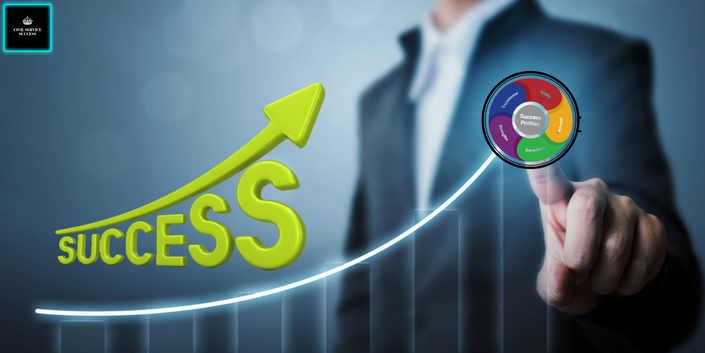 Winning Civil Service Behaviour Answers and Explanations
In this Civil Service Behaviours Answers and Explanations course, you'll learn and have the core information you need for a Winning Application and Interview!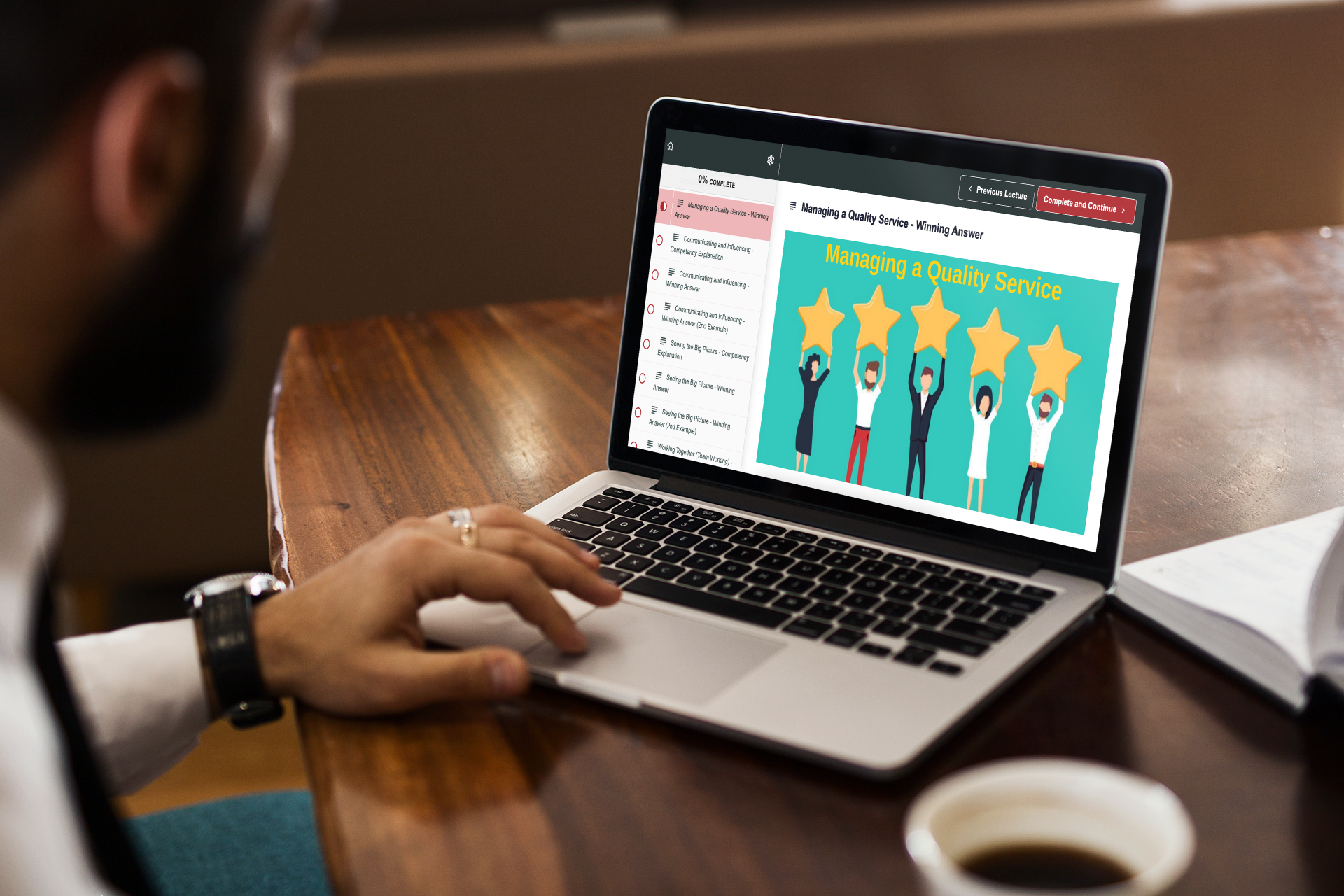 The team at Civil Service Success have created this streamlined course for those seeking the essential information for your applications and interviews.

Maybe you have an application deadline or not much time before your interview and need immediate advice, guidance, and ideas to form your behaviour examples and be as confident and prepared as possible!
You will have immediate lifetime access for one low price! and remember this course is suitable for for all Civil Service grades!
Below you will find guidance for all the Civil Service behaviours which we hope you will find helpful and Course Curriculum.


✅ Low Price with Lifetime Access!
✅ All Civil Service Behaviours Covered
✅ Suitable for all grades
✅ Immediate Access from any device
✅ Be 100% Confident to Ace your Application and Interview Today!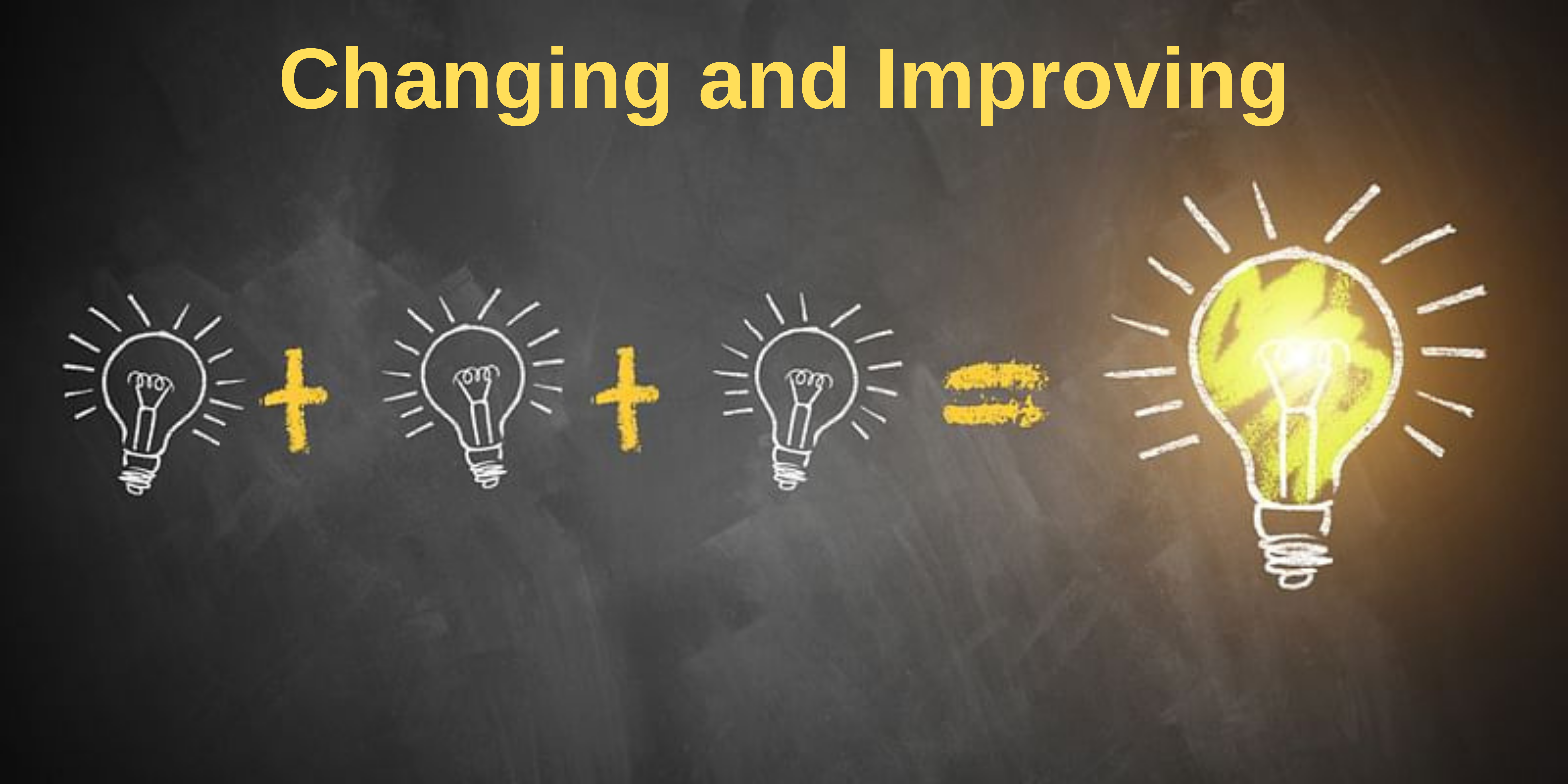 What Does Changing and Improving Mean?
Official Civil Service Definition:
"Seek out opportunities to create effective change and suggest innovative ideas for improvement. Review ways of working, including seeking and providing feedback.
The ability to identify areas for improvement and take action to make changes is vital. This is a core competency which relates not just to senior positions but is relevant for all staff."
This definition simplified to means:
Using your initiative to look for more efficient and better ways to complete the work and taking steps to make the change happen.

Within the workplace being adaptable, flexible, open and accepting of change being done to you and your area of work.

At senior level this is about identifying and initiating efficiency projects, creating and encouraging a culture of innovation and allowing people to consider and take informed decisions.
How Can I Show this behaviour?
The ability to identify areas for improvement and take action is important in both a working environment and your everyday life. People who have this skill will actively look for opportunities where an effective change could be made.

It is a vital form of problem-solving that employers will see as hugely beneficial.
So what does it actually mean in the workplace?
In your day to day work there are always opportunities for improvement and here are some areas where it can be demonstrated. All of this can be used to feed into your answers whether on the application form or in the interview.
Changing and improving means being able to use your initiative to seek out and to spot improvements.
It is about being aware of how you work and considering how you can get your job done more efficiently.
It is consistently seeking out and identifying ways to develop better products, services or processes.
For managers and indeed all staff, changing and improving is about encouraging innovation among others in the workplace.
It is about learning from a task or project and seeing what has worked well and what has not gone according to plan.
It means allowing your team and co-workers to make their own informed decisions.
What examples could you use?
Good examples to showcase this competency would be:
When you have taken on new tasks and responsibility with enthusiasm.

Adapted to new ideas, ways of working, a changed environment or location successfully.

Monitor any changes that have been made and see if they were working effectively and have they had a positive impact as planned.

Discovered areas that needed improvement and then acted on them by implementing new processes.

Communicate effectively and clearly with other team members, customers and external stakeholders why a change was needed and how it would improve things going forward.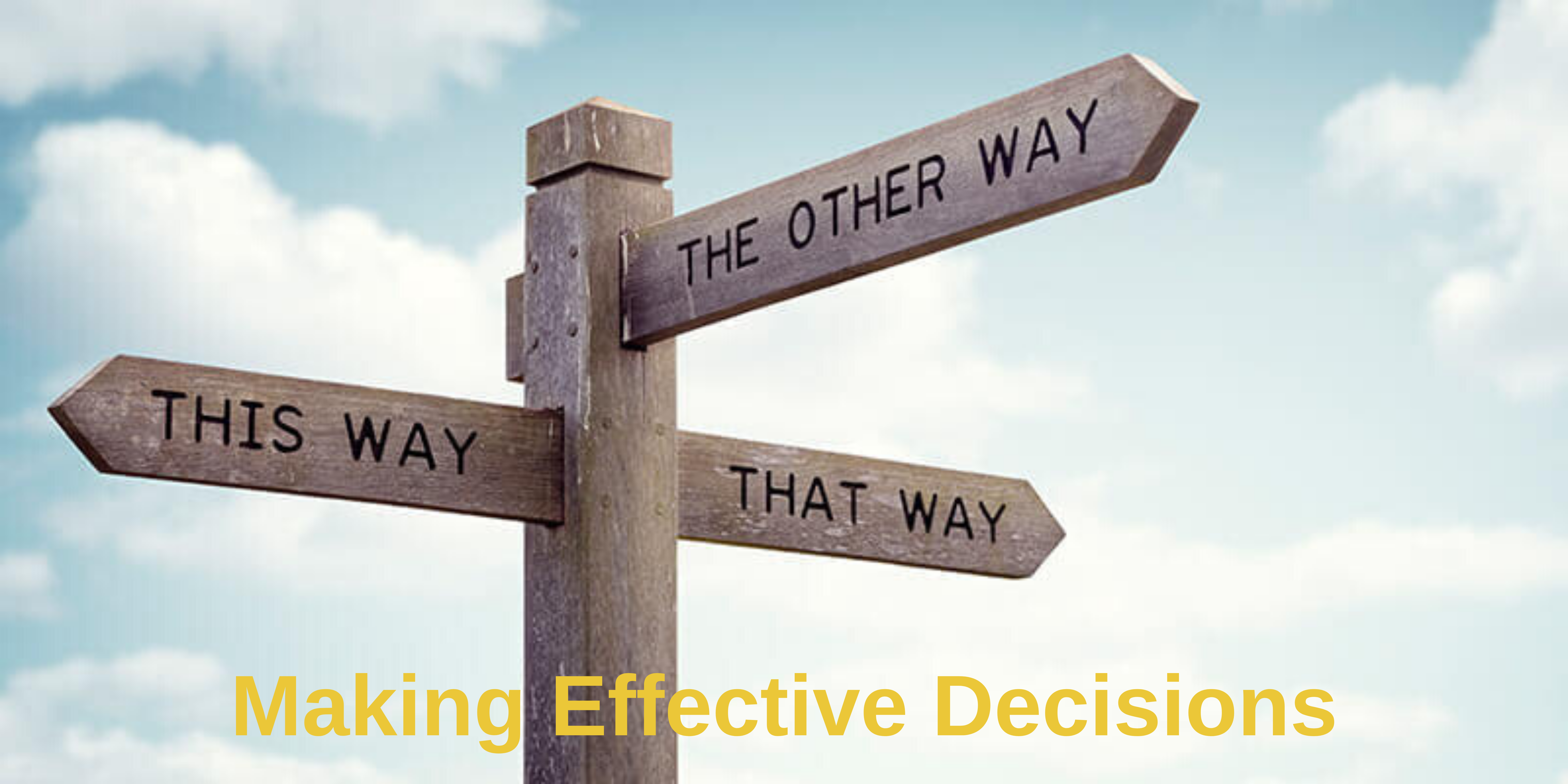 What does Making Effective Decisions mean:
Official Civil Service Definition:
"Use evidence and knowledge to support accurate, expert decisions and advice. Carefully consider alternative options, implications and risks of decisions."

Making Effective Decisions is all about the ability to use available data and information, to consider all of the options and to making effective and accurate decisions. Strengths required include analytical skills, being logical and pragmatic, a problem solver, being persuasive and reasonable.

This competency is applicable to many roles in the Civil service and private sector, because good decision-making skills are are a key skill in almost any working environment.
How can I show examples of this behaviour?
• Identifies and analyses problems and makes correct and accurate decisions
based on a variety of internal and external factors.• Analyse and use a range of relevant, credible information from internal and
external sources to support decisions.
• Invite challenge and where appropriate involve others in decision making.
• Understand your own level of responsibility and empower others to make decisions
where appropriate.
• Consult with others to ensure the potential impacts on end-users have been
considered.
• Present strong recommendations in a timely manner outlining the consideration
of other options, costs, benefits and risks.
• Display confidence when making difficult decisions, even if they prove to be
Unpopular.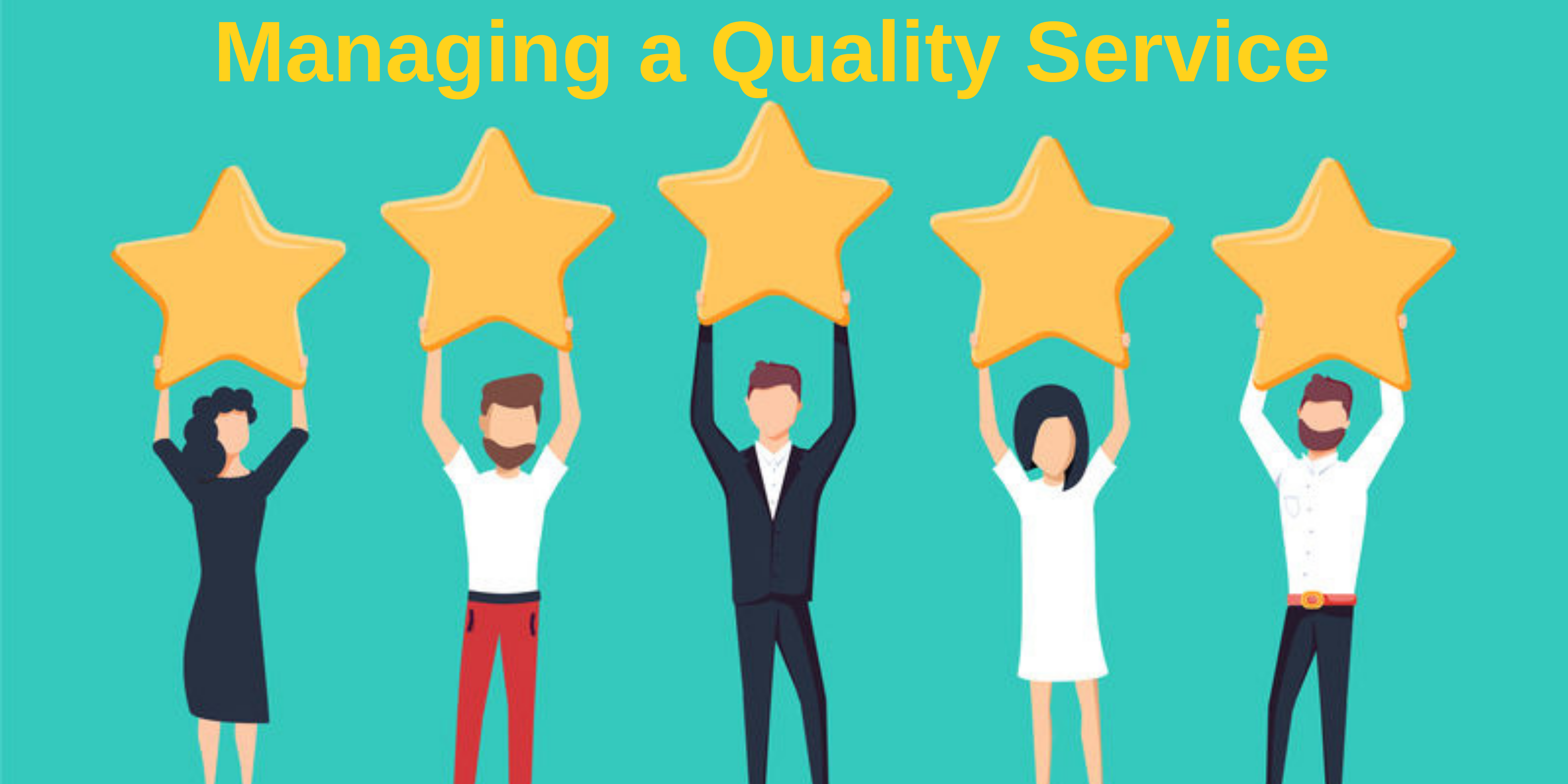 What Does Managing a Quality Service Mean?
Official Civil Service Definition:
"Deliver service objectives with professional excellence, expertise and efficiency, taking account of diverse customer needs."
Managing a Quality Service is about providing service goals with professional excellence, expertise and efficiency, taking into account various customer needs.
This competency can be confusing for lower-level applicants who see the word 'manage' and conclude it must be related to a senior position or with management staff in a certain way.
That is not true because it is relevant to all staff at all levels and relates to how you complete your work area to manage large teams and provide large projects.
Simply put, managing a quality services is:
All about completing your work and fulfilling your goals in the most efficient and effective way.
Providing the best service to your customers and clients and this can be external or internal such as other departments, teams or stakeholders.
How can I show examples of this behaviour?
In your day-to-day work and in the examples that you talk about in interviews or on applications, you need to show that you plan, organize, deliver and adapt your services in an effective way and that takes a variety of people's needs.
You need to show excellent planning and organizational skills and time management. You must be reliable and efficient in your duties and you must know and apply relevant project-related approaches, such as risk management, for your daily tasks.
You use your communication skills to gather information from your clients, to anticipate their needs and solve problems.
It's also about being able to adapt how you deliver your service to customers to deliver a better and more efficient service.
For senior posts, it's about creating a work environment that encourages excellence and efficiency in service delivery and also ensures that these services are cost-effective and as precise as possible.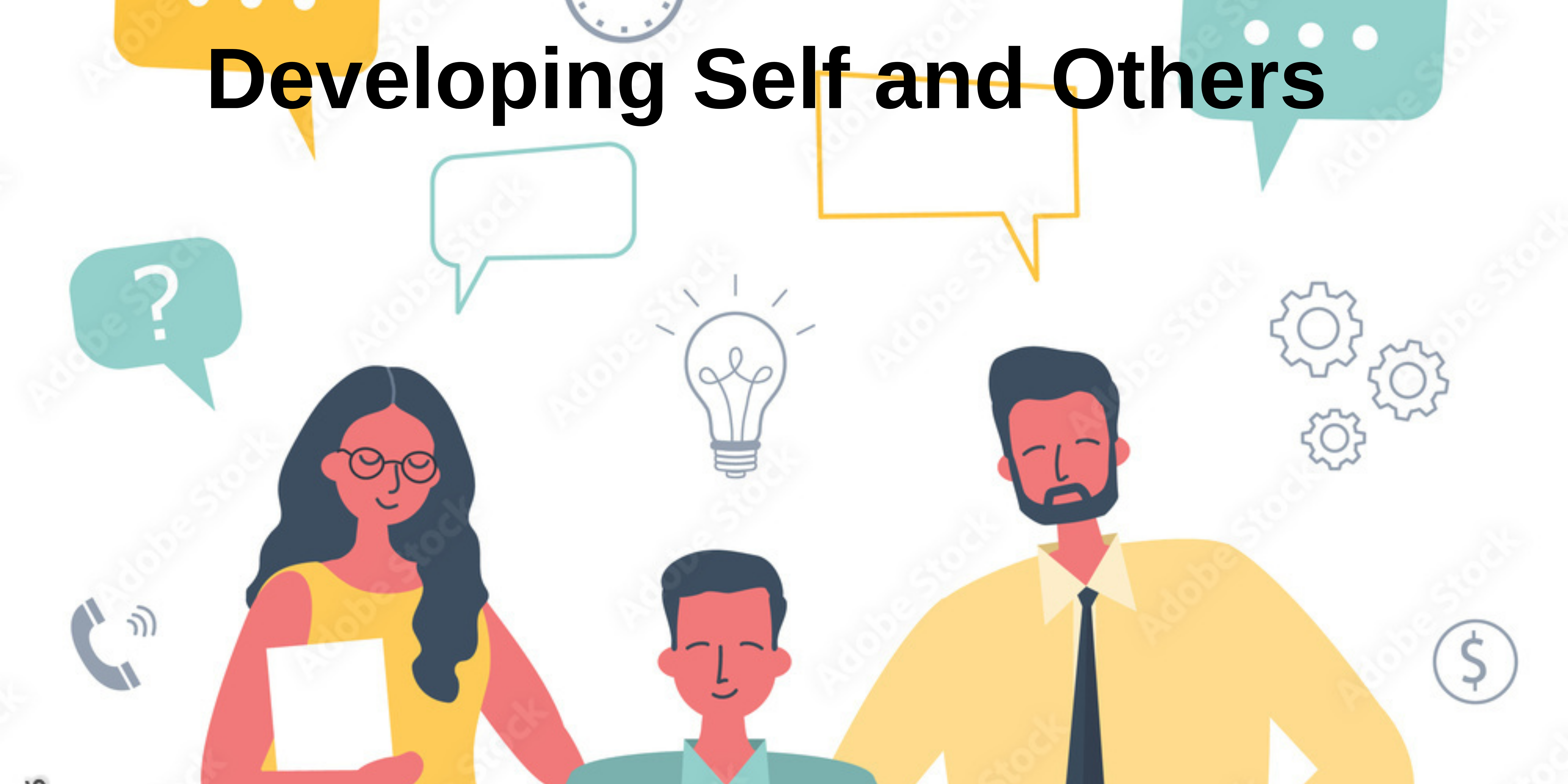 What Does Developing Self and Others Mean?

Official Civil Service Definition:

"Focus on continuous learning and development for self, others and the organisation as a whole."
In effect this behaviour can be boiled down to finding ways to help your team better reach their goals. What skills do you personally need to deliver that? What have you done to make that happen?
Developing self and others relates to the ongoing development and learning for yourself, others and also the organisation as a whole. It is about looking for areas for improvement in your knowledge and skills and being able to overcome these gaps by taking responsibility and having the autonomy for your own development and fostering a working environment to further support the professional and personal development of all those around you.
How can I show examples of this behaviour?
Times you have motivated team members to develop learning and career plans such as training, coaching, counselling and mentoring.
When you have Identified gaps in capability in yourself and also your team and make actionable plans of how to overcome these.
When you have continuously reflected on your own work, seek and act on feedback to improve your own and also the wider team's performance.

You have considerd the contributions of all team members and delegate work to aid the learning and development of all colleagues.
Ensured development objectives are set and achieved to address any gaps and enable the delivery of current and future work.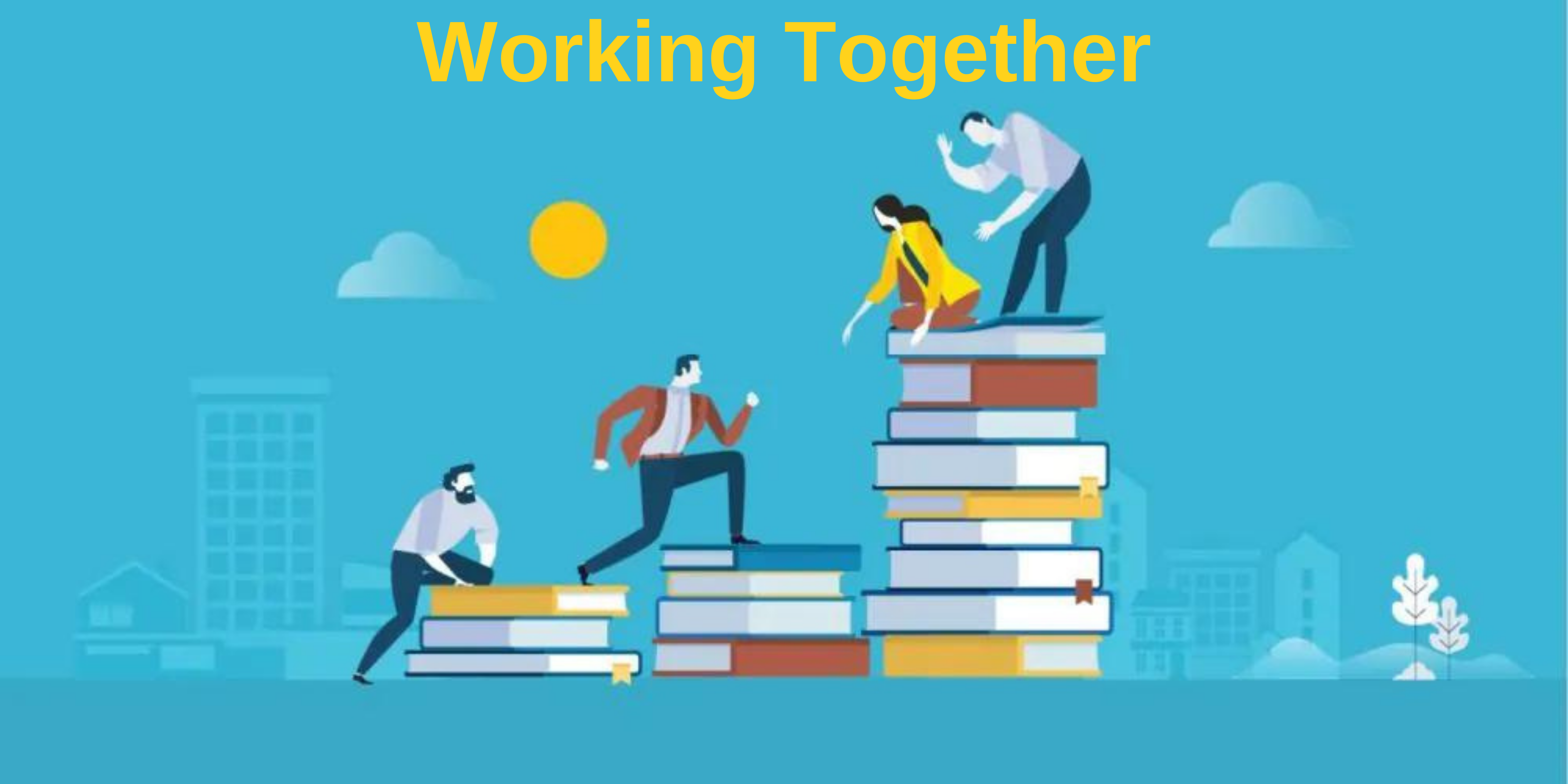 What Does Working Together (Teamwork) Mean?

Official Civil Service Definition:
"Form effective partnerships and relationships with people both internally and externally, from a range of diverse backgrounds, sharing information, resources, and support."

The working together competency is about efficient partnerships and relationships with people both internally and externally, from a range of diverse backgrounds, sharing information and resources.

When you work well together much more can be achieved both individually and as a group, goals and tasks can be completed faster and more effectively.
Good examples of working together include supporting, collaborating, and offering help to colleagues, sharing your thoughts, listening and learning from colleagues' ideas, and giving advice to get tasks completed.
How can I show examples of this behaviour?
Usually, for most roles even when you mainly work alone there is teamwork involved with stakeholders, colleagues, or even just sharing ideas and advice to get tasks done. It is important to remember that there are many situations that can demonstrate this behaviour in your application and interview.
Good example ideas to show this competency can be when you:
Leading a team or project which involved working with external stakeholders.
Sharing ideas and knowledge with colleagues or in a team and also listening to ideas.
Helping a colleague during times of stress or returning to work after illness to boost their morale.
Support your colleagues with their workload when necessary.
Taking part in social activities to boost morale, form effective working relations, and getting to know your colleagues.
Forming contacts outside your immediate workplace such as networking to share ideas and form good external working relationships.
What Does Communicating and Influencing Mean?

Official Civil Service Definition:
"Communicate purpose and direction with clarity, integrity and enthusiasm. Respect the needs, responses and opinions of others."
Communicating and Influencing is among the most frequently required behaviours to demonstrate in job applications across the Civil Service.
Communication and Influencing skills are very important in almost all roles and your interview is the perfect opportunity to showcase these skills. Think about the influencing part of this behaviour in terms of "win-win" rather than "win-lose" where one person is right and the other is wrong. Essentially, Influencing is where you present the benefits of going with your approach or point of view and why that is.
Whether you realize it or not, you use communication skills and influence both inside and outside of work. Stay in touch, make requests, give instructions, discussing choices and decisions, are all simple and everyday actions in our lives that involve the ability to listen, understand, and respond. We use it to build relationships with other people and to get results.
Simply put, Communicating and Influencing is conveying your message in a way that is understood by your audience, is persuasive and also accurate. You should also be thinking about and actively listening to other viewpoints and ideas.
How can I show examples of this behaviour?
Being able to communicate effectively with colleagues, customers, and managers is an important skill interviewers want to see.
Thinking about examples, it is likely you use these skills every day such as making e-mails, making phone calls, writing reports, or giving presentations. In your interactions with colleagues, managers, and your team, you use a combination of verbal and non-verbal skills to understand, persuade, and convey your message.
Here are some practical examples to demonstrate this competency:
A time you have adapted your communication style to suit your audience and took this into account such as meeting the team in advance to discuss. Such as a presentation you structured and adapted to get engagement from the audience.
When you have thought about the type of message you want to communicate and what format is most appropriate. For example, sometimes short conversations or well-written emails are enough, at other times you might need to present your ideas to a broad audience.


Confidence and credibility. When you influence others, it is important to be confident in your communication and also seen as a source that can be trusted by your colleagues.

Be concise. One of the most important aspects of communication and influence is keeping your message short and not off track.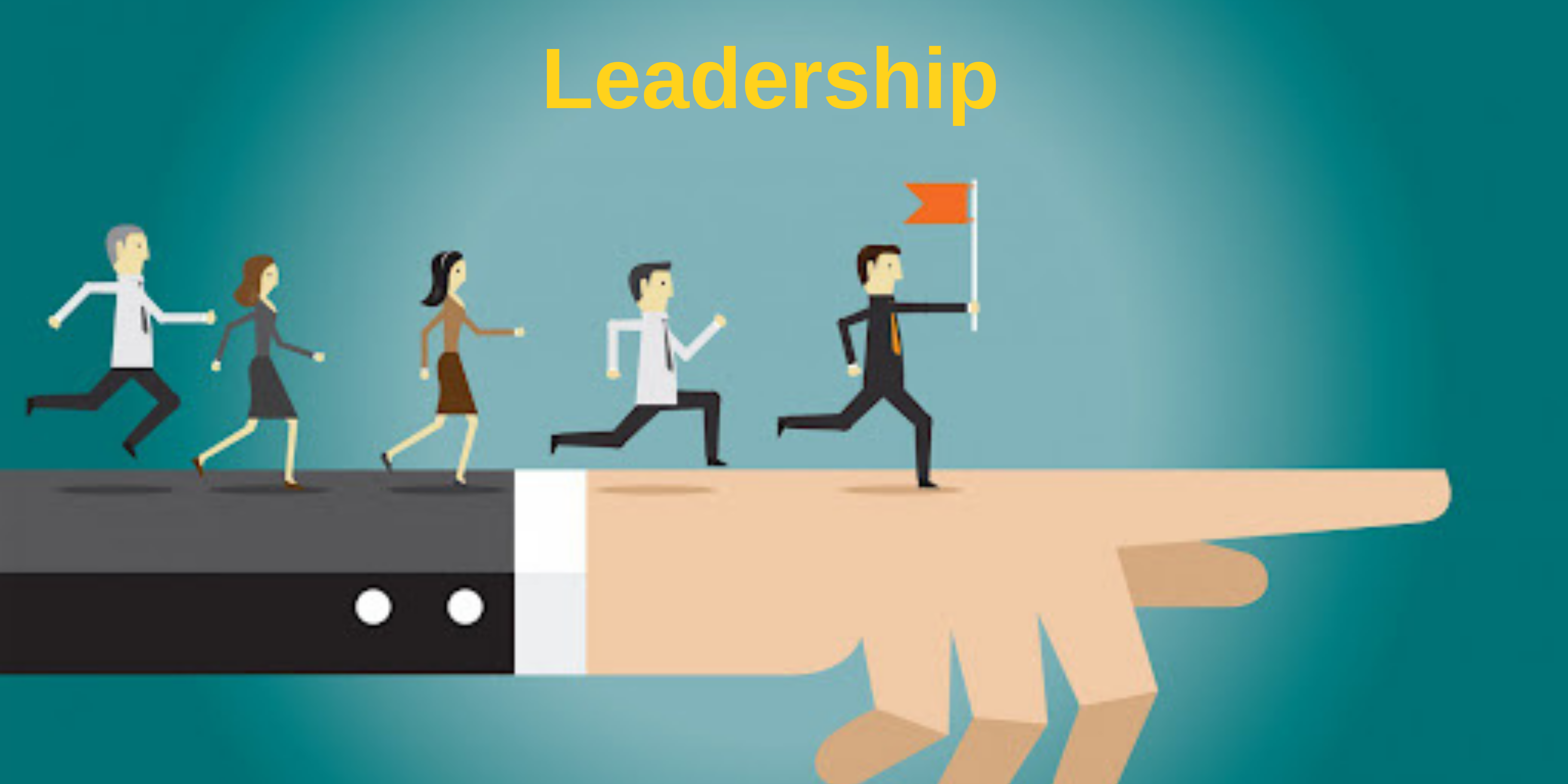 What Does Leadership Mean?
Official Civil Service Definition:
"Show pride and passion for public service. Create and engage others in delivering a shared vision. Value difference, diversity and inclusion, ensuring fairness and opportunity for all."
Showing the leadership behaviour is about having a clear focus and understanding of set objectives, time scales, and activities. You take in to account how your own and teams actions impacts stakeholders. Conflict, malpractice, misbehaviour, and discrimination is effectively managed by raising concerns with senior management where necessary.
It is about also promoting equality of opportunities and having respect for difference and others experience. You Inspire and motivate colleagues to be engaged in their role.
How can I show examples of this behaviour?
Many people associate leadership with seniority and titles, but it's often so much more than that. Leadership can be shown in many different ways, it's the ability of an individual to inspire their peers, to conduct themselves with authority and integrity and carry out their tasks with enthusiasm.
Showing leadership also means being inspirational, and you can do this on a daily basis by supporting and motivating, asking questions and learning from your co-workers and doing the very best you can in your work.
What Type of Situations Could I Talk About?

Take on additional tasks demonstrating that you're able to help out your managers and co-workers to deal with their workload.
Act as a role model during a difficult time, conducting yourself with integrity and enthusiasm.
Bring in new processes to improve efficiency, showing that you have what it takes to step up.
Inspire others to do something great, to make an improvement to do something better.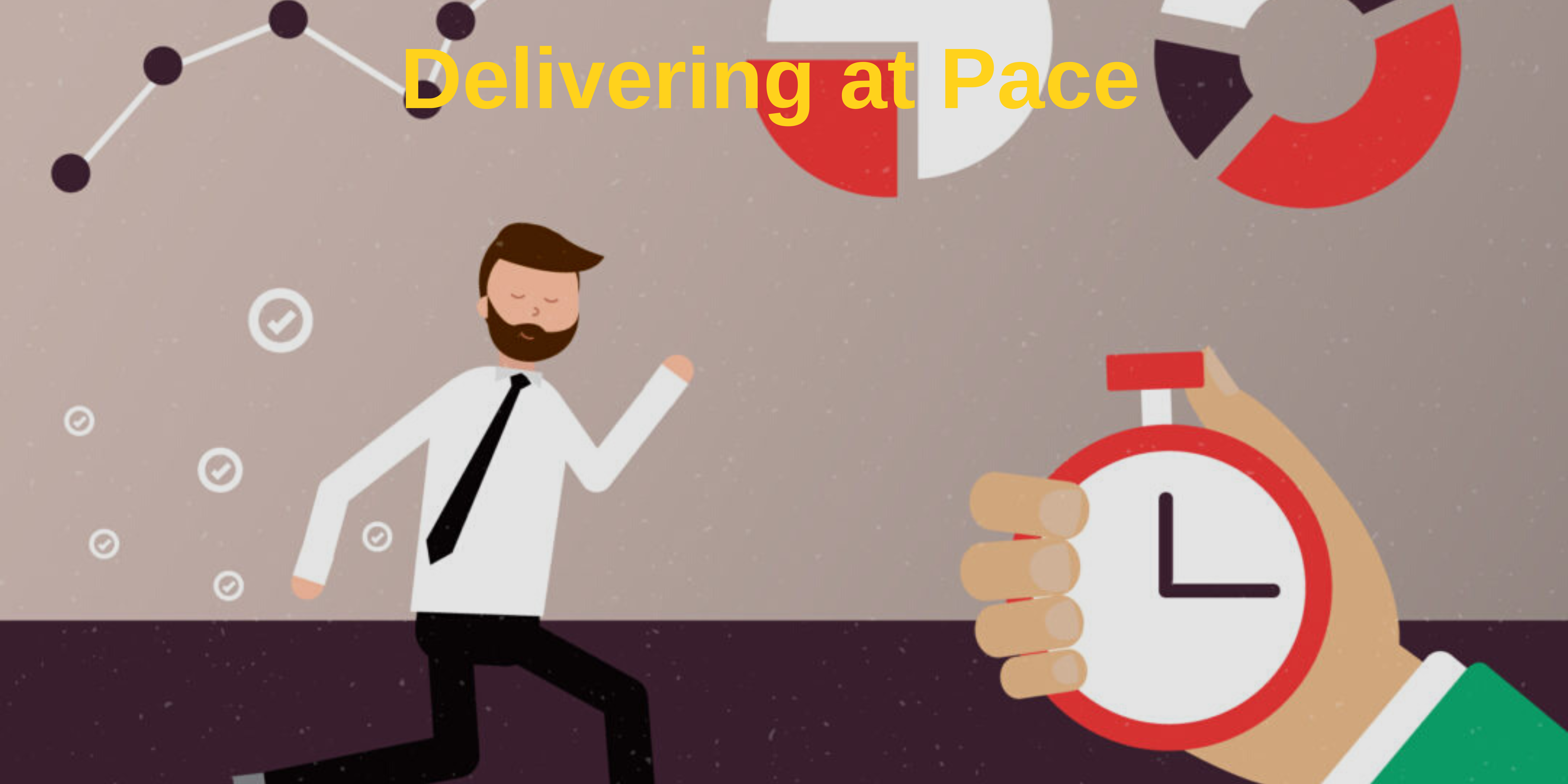 What Does Delivering at Pace Mean?
Official Civil Service Definition:
"Take responsibility for delivering timely and quality results with focus and drive."
Delivering at Pace can best be shown where you have managed multiple priorities and managed your time effectively. A good way to show this Behaviour are examples where you have met deadlines that have been unexpectedly brought forward.
The main thing you would want to show at application and interview is how you approached the situation and stayed calm and focussed on the task at hand. It is important to show despite having to complete the task at pace, that the quality and output did not suffer. You can also demonstrate this by showing that you still followed relevant policies and procedures despite the tight deadline and working at pace.
Finally, it is important (which is often forgotten) when demonstrating this behaviour to show that you communicated with all relevant stakeholders clearly while working at pace.
What Type of Questions can I expect at Interview?
Tell me a time you have had to work to a tight deadline and have ensured that standards and quality remained high?

Describe a time when you were unable to complete a task on time due to some unforeseen event or obstacle. How did you react?

Give an example where you have acted promptly to reassess workloads and priorities when there are conflicting demands.

Give us an example showing how you organise your time so that you complete all your tasks by the allotted deadline.

Can you tell me a time you have ensured the most appropriate resources are available for colleagues to use to do their job effectively and efficiently.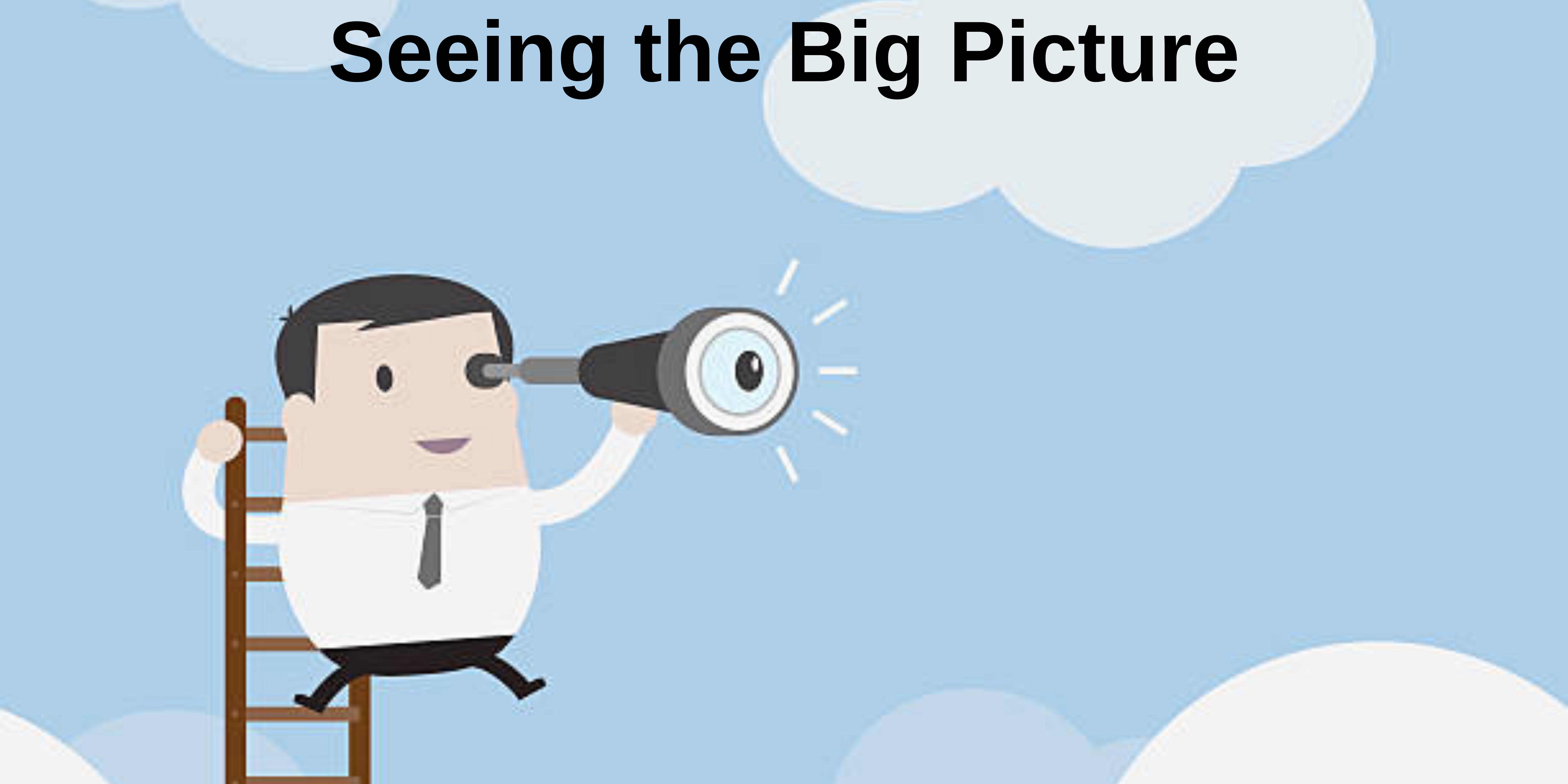 What Does Seeing the Big Picture Mean?
Official Civil Service Definition:
"Understand how your role fits with and supports organisational objectives. Recognise the wider Civil Service priorities and ensure work is in the national interest."
Seeing the Big Picture is about how your role and daily tasks contribute to the wider organisational / departmental objectives. Regardless of what role you have, be it in Finance, HR, IT, Administration, and many more you are enabling your organisations aims and objectives. Understanding how your role supports the departments' aims and objectives along with broader priorities is a good summary of what this behaviour is looking for in applicants.
A good way to approach this behaviour is to demonstrate an achievement or task that has contributed directly to the goals of the department.
How can I demonstrate this competency?
Think about achievements or tasks that you have completed recently that have contributed directly to the wider goals of the department. A good hypothetical example of this is somebody who works in recruitment. You could talk about having to switch to remote recruitment due to the pandemic explaining how this switch directly contributed to the wider departments aims because if you did not switch to remote ways of working the department would not be able to recruit people and therefore outputs would suffer directly impacting the wider departments goals.
An important point is to always think about the "Why" in your answers at Interview. This aproach also allows you to think about what negative outcome would happen if you did not do what you did, which is a good point to end your answer on.
What type of Questions to expect in your Interview:
Give me an example of an achievement which has contributed directly to your departments goals.

Tell me about a time when you have to make changes in your work area. How do you make sure it is in accordance with the strategic direction of the Department?
As always use the STAR formula in all your Civil Service Behaviour answers and you will be on the path to success!!
Your Instructor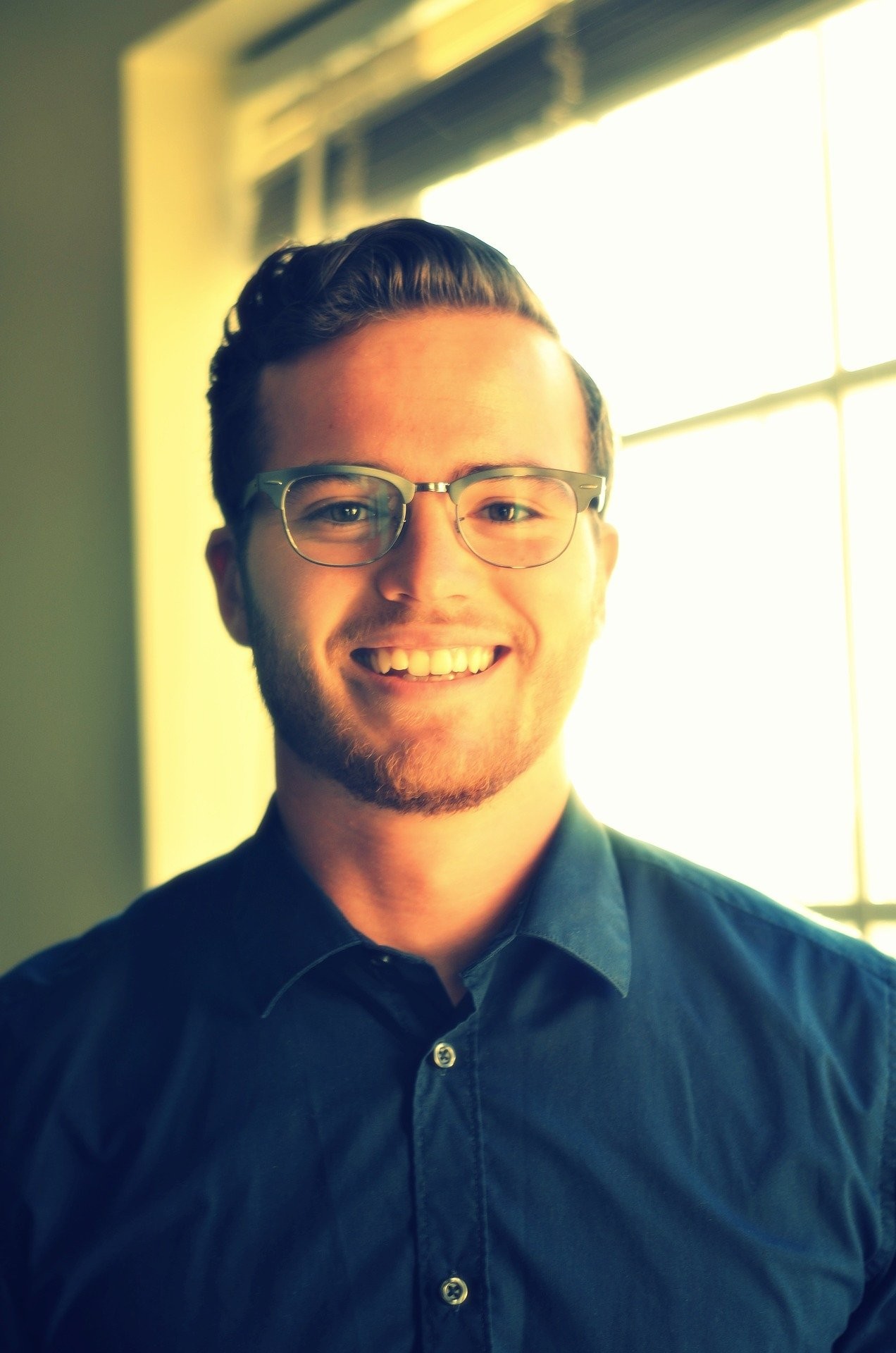 Welcome to Civil Service Success!
I'm Adam and have over 15 year's experience working in the Civil Service for 6 different Government Departments Including the Prime Minister's Office, Cabinet Office, Foreign and Commonwealth Office, and Department for Work and Pensions. I'm providing this course because I have personally helped 100s of applicants Successfully win jobs offers via 1-1 Civil service interview and application training. I wanted to help many more people succeed in their applications so launched Civil Service Success which has gone on to help thousands of jobseekers win the Civil Service jobs they want. I know exactly what the Civil Service is looking for in their recruitment process having worked as a qualified HR professional managing these Civil Service recruitment processes myself for 1000s of public sector applicants for multiple departments and all grades over the years.

Because of this experience, I know exactly what makes the difference between a successful and unsuccessful application.
Put simply, what works and what doesn't.
A Frost - Founder of Civil Service Success

Frequently Asked Questions
When does the course start and finish?
The course starts now and never ends! It is a completely self-paced online course - you decide when you start and when you finish.
How long do I have access to the course?
How does lifetime access sound? After enrolling, you have unlimited access to this course for as long as you like - across any and all devices you own. New Content is being added and updated continuously offering lifetime value.
What if I am unhappy with the course?
We would never want you to be unhappy! If you are unsatisfied with your purchase, contact us in the first week and we will give you a full refund.